book "THE JAPANESE HISTORICAL CAMERA"
Details
Details
2004年発行の"日本の歴史的カメラ"増補改訂版です。発行元は日本カメラ博物館です。歴史的カメラ審査委員の選定により、1903年9月発売の"チェリー手提暗函"から、2003年12月までに発売された国産カメラの中で、"技術的及び歴史的に意義のある日本最初のカメラ"のスペックが写真とともに確認できます。モノクロ印刷、全391ページです。ハードカバー、外装箱付きです。26.5x19x2.4cm、1400gです。日本国内への配送は、レターパックで、送料込みです。海外への発送は、送料一律2500円を頂戴いたします。
*ペイパルでのお支払いの場合、システムの都合上国内一律送料850円が計上されますが、商品代金+実費送料を回収いたします。
銀行送金の場合は、商品代金+実費送料をお振込みください。振込手数料はご負担願います。
ご不明な点等ございましたらご遠慮なくお問い合わせください。
*ご不明な点等ございましたらご遠慮なくお問い合わせください。
*イーバイヤーの送料は表示価格を頂戴いたします。

*私どもの価格は、日本円が基準となっています。当社ホームページ上の日本円価格を基準とし、当日の為替レートでUSドルに換算されてます。当社英文ホームページ、及び、eBayの価格も連動しております。 

*International shipping will be shipped via postal air with tracking number. The shipping cost will be add JPY2,500-, shipping by postal air with tracking number.

*For the eBayer's shipping fee will be charged the indicated price.

*Please translate the details of the item into your language, I am sorry but I write in Japanese. If you have any questions, please do not hesitate to contact us (in English is also OK). I will reply as soon as possible. I'm sorry for troubling you. Thank you for your understanding.

*Our price is based on Japanese Yen. Based on the Japanese yen price on our website, it is converted to US dollars at the exchange rate of the day. Our English website and eBay price are also linked.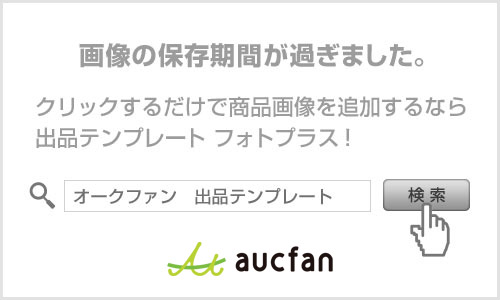 Reviews